MCS Digital began in New Zealand in 1992 as an EDACS Radio Network Operator and Service Provider, offering the first digitally trunked radio solutions to NZ customers.
In 2002, we expanded to become one of the most successful Motorola Premier dealers in NZ. We have won Motorola NZ outstanding Sales Achievement awards for 2010, 2013, 2015, 2017, 2019 and 2022.
Our team is experienced in designing and delivering the very latest digital radio systems as well as the tried and proven. We designed, built and implemented a 13 site Digital MotoTrbo DMR IP connected radio network in Samoa for use by Emergency service organisations including Police, Fire, Disaster Management Office, Red Cross, and others. More recently we implemented a Tsunami and Flood warning system in Samoa.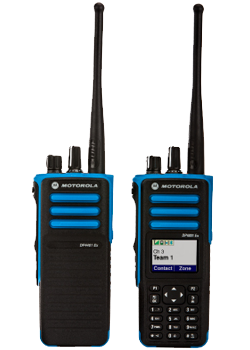 MCS has become, in the last 2 years, New Zealand's most successful WAVE PTX dealer. Motorola's Wave is a new breed of LTE/WIFI radio that offers virtually unlimited coverage and fexibility. Gone are the days where a technician needs to visit a radio to add channels, names or ID's. This is all now done "over the air" instantly. It is proving to be a massive hit all over the world.
Having said that, if all you need is a pair of simple "walkie-talkies" then we are happy to do that for you.
First and foremost we recognise that service is the most important thing we offer.
Alex, Allan, Cameron and the team are at your service.